Smashwords Deals for the week of October 30th
This is a weekly feature at Her Ladyship's Quest. Follow
by email
or with
RSS
and come back for the next Smashwords Deals feature.
Use the coupon to get this Urban Fantasy at 66% off.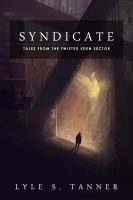 Syndicate (Tales from the Twisted Eden Sector)
Lyle S Tanner
Urban Fantasy
$5.99
$1.99
66% off with coupon AM87J
October 25 - November 1
Get it at Smashwords
https://www.smashwords.com/books/view/363756
SYNDICATE is a collection of short stories following the people in a world that must never know the magic it contains. The mysterious Syndicate struggles to hold the balance, and a few unlucky souls get drawn into events they could never prepare for.
No coupon needed - Horror Ebook Deals for the Halloween Season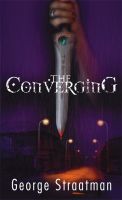 George Straatman
Horror
FREE! No coupon needed
The Converging recounts the tale of ethereal Romanian demon Cynara Saravic who after building her legend as Satan's most prolific reaper of souls, decides she must have a soul, not for the dark father, but her own companionship. Her search for a perfect light reflection of her own darkness leads her to a small Washington town where she spins an insidious web of terror while claiming her prize.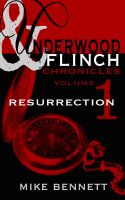 Mike Bennett
Horror
Only $2.99 no coupon needed
The first volume of the award-winning Underwood and Flinch Chronicles. All David Flinch ever wanted was a normal life. But when you're a member of the Flinch family, normal has never been easy. For hundreds of years, the eldest male Flinch has been servant and guardian to the vampire, Lord Underwood. While the Flinches have changed through the generations, Underwood has remained eternal ...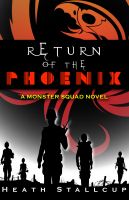 Heath Stallcup
Horror
Only $2.99 no coupon needed
Humanity has spent its time enjoying the peace that can only be had through blissful ignorance. For centuries, stories of things that go 'bump' in the night have been passed down and shared. When creatures of the night proved to be real, the best of America's military came together to form an elite band of rapid response teams. But during a routine mission, things go horribly wrong...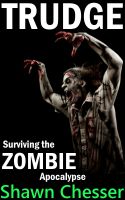 Shawn Chesser
Horror
Only $0.99, no coupon needed
Cade Grayson finds himself separated from his wife and daughter during a viral outbreak; between them are 3000 miles and millions of infected. Cade must form alliances and rely on his military training to run the gauntlet of undead, as well as the living.
Follow Her Ladyship's Quest by email or with RSS and come back for the next Smashwords Deals feature.
Authors: Send me your coupon codes with the form at the bottom of the Smashwords Deals page.