Smashwords Deals for the week of October 16th
This is a weekly feature at Her Ladyship's Quest. Follow
by email
or with
RSS
and come back for the next Smashwords Deals feature.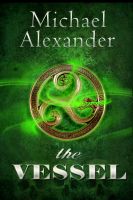 The Vessel
Michael Alexander
Epic Fantasy
Only $1.99
No coupon needed
Get it at Smashwords
On the happiest day of her life, Xela's world falls apart thanks to the actions of her brother Fael. Her fiance and father are dead and now she only harbors vengeance in her heart. But in her quest to exact revenge for her lost loved ones, she will be ensnared into a plot that threatens to resurrect an Old God and cast the world into darkness.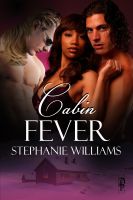 Stephanie Williams
Erotica
Only $3.99 No coupon needed
Sean, Patrick and Sandra are the Three Musketeers. They do everything together including working at a successful gym called Boot Camp. But Sean and Patrick want more. Can three weeks in a remote mountain cabin lead to unconventional love or will their friendship be ruined forever?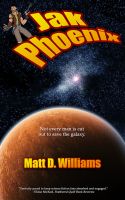 Matt D. Williams
Sci Fi Space Opera
Only $1.99 No Coupon needed
Jak is a pilot who would rather kick back with a cold drink than stick his neck out to save the galaxy. But, as we all know, life often gets in the way of these 'big dreams.' In the spirit of space operas of old, comes a light hearted, action packed novel following the exploits of the best low quality pirate in the galaxy - Jak Phoenix.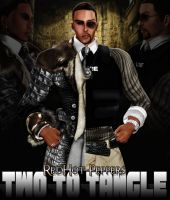 African American
FREE! No coupon needed
From the journals of Sampson Peppers, Jr. comes a crime novel that show the inner workings of a successful criminal empire and the pursuit of a special agent of the FBI, Michael Jones, first hand perspective of cornering Sampson Peppers, Jr. by way of involving one of the kingpin's best childhood friends. Two to Tangle is fast paced and intriguing and first installment of an ongoing crime series.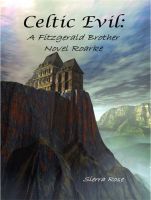 Sierra Rose
Science Fiction
Only $0.99 No coupon needed
An Irish based paranormal/romantic suspense novel. Roarke Fitzgerald & his brothers must reunite after 15 years apart to start to complete the prophecy that will defeat the very evil that killed their parents & tore them apart but it will also mean Roarke must face his past or risk losing not only his family, but also his future & the woman he loves.
All In: 25 Erotic Stories
by
Emily Cantore
. $5.99 from
Smashwords.com
25 erotic short stories from the hot and bothered mind of Emily Cantore! To buy individually would cost a bundle! More than 130,000 words of first-time lesbians, threesomes, girls experimenting, sex toys and much more. Guaranteed to warm you up and get your mind racing!
Military Sci Fi
The Dragons of Jupiter
by
Jacob Holo
. $2.99 from
Smashwords.com
The worst enemy in war is family. Brothers Kaneda and Ryu Kusanagi must face each other in a battle that will shake the great powers of the solar system and force both men to question what they believe in.
Follow Her Ladyship's Quest
by email
or with
RSS
and come back for the next Smashwords Deals feature.
Authors: Send me your coupon codes with the form at the bottom of the Smashwords Deals page.
Happy Reading Everyone.