Smashwords Deals for the week of November 6th
This is a weekly feature at Her Ladyship's Quest. Follow
by email
or with
RSS
and come back for the next Smashwords Deals feature.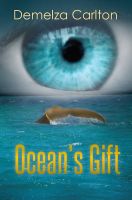 Demelza Carlton
Paranormal Romance
Only $2.99 no coupon needed
Sirens don't fall in love with humans. For centuries it has been so… But Sirena is different. She lost her first love to sharks and a storm, cursing the islands that stole him from her. Surfacing once more, she meets Joe, the deckhand on the Dolphin. A handy man to have around when the lights go out. Can he seduce a siren? Or will she swim away, before he can uncover her secret?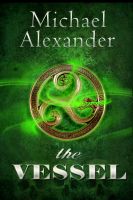 Michael Alexander
Epic Fantasy
FREE, no coupon needed
On the happiest day of her life, Xela's world falls apart thanks to the actions of her brother Fael. Her fiance and father are dead and now she only harbors vengeance in her heart. But in her quest to exact revenge for her lost loved ones, she will be ensnared into a plot that threatens to resurrect an Old God and cast the world into darkness.
And because I love westerns here's a bit of a bargain, no coupon needed.
Trail Back to Eagle Rock
by
Dave P Fisher
. $3.99 from
Smashwords.com
The Eagle Rock buried his father on a rainy Wyoming morning. Blake rode away from his father's grave, his place and the girl he loved. He killed the man who murdered his father and kept riding. Blake's gun was fast and his nerve steady until the day he knew he had to return home to the Eagle Rock and the girl he left behind. There was just one more fight to finish.
It's no secret I like Epic Fantasy so here's some ebooks in the $3.99 range.
Lunula
by
Alyssa Auch
. $3.99 from
Smashwords.com
If history repeats itself, as it always does, Wynn will have no choice but to cross paths with her feared counterpart, the warlock. If given the chance, he would kill Wynn, absorbing her aura and obtaining ultimate power.
Highmage's Plight
by
D.H. Aire
. $3.99 from
Smashwords.com
Professor George Bradley, computer staff in hand, "envisions" an archaeological site, which could turn history on its head. Then he falls through a ripple in reality. This is a world where a starship crash landed, bringing about a war, which led to the laws of magic defeating those of science. If that wasn't bad enough, George's computer is now rather sarcastic.
For my last selection this week, a Young Adult/Teen fantasy for only $1.99.
The Purloined Boy: The Weirdling Cycle, Book 1
by
Mortimus Clay
. $1.99 from
Smashwords.com
The Purloined Boy, the multiple-award winning book by Mortimus Clay, is a work of fantasy literature for young adults. It could be described as R. L. Stine meets Plato. It begins with the question, Where do all those children on the milk cartons go? It provides the answer through the eyes of one of those children, a boy named Trevor Upjohn, the purloined boy
Happy Reading!
Follow Her Ladyship's Quest
by email
or with
RSS
and come back for the next Smashwords Deals feature.
Authors: Send me your coupon codes with the form at the bottom of the Smashwords Deals page.