Smashwords Deals for the week of November 20th



This is a weekly feature at Her Ladyship's Quest. Follow by email or with RSS and come back for the next Smashwords Deals feature.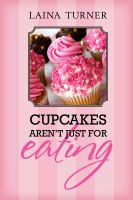 Cupcakes Aren't Just For Eating
Laina Turner
Cozy Mystery
$2.99
$0.99
70% off with coupon code DQ83B
11/20/2013 - 12/31/2013
Get it at Smashwords
Stephen making good on his threat. He wants his money back. The fact that the police confiscated it doesn't matter to him. Can Trixie get it to him before it's too late?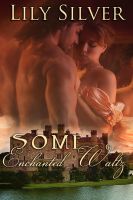 Some Enchanted Waltz
Lily Silver
Time Travel Romance
$3.49
$1.75
50% off with coupon code FY43Q
11/19/13 to 12/19/13
Get it at Smashwords
Modern Day radio D.J. Tara O'Neill is sent back in time to 1798 Ireland. She encounters Lord Dillon, a member of the secret Irish Militia planning a rebellion. Can she prevent him from dying for a cause that historcially has failed?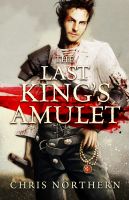 The Last King's Amulet
Chris Northern
Epic Fantasy
FREE!
No coupon needed
Get it at Smashwords
My name is Sumto, and everyone thinks I am a gambling, lazy, good-for-nothing drunk. Frankly, I think they have a point. Right now I may have to join the army and fight in a war I am frankly too corpulent to cope with. Still, it looks like being a small, short war. So that's got to be as bad as things get. Am I right?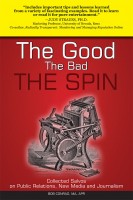 Bob Conrad
Nonfiction - Public Relations
$0.99
No coupon needed
Get it at Smashwords
By Bob Conrad, PhD, APR. An examination of the shifting landscape between public relations, journalism and new media. The Good, The Bad, The Spin looks in detail at the current state of the news media, the public relations profession, crisis communications practices, science and emerging social media technologies.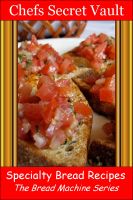 Chef's Secret Vault
Cookbook
$3.99 No coupon needed
Fresh baked bread is healthy and delicious; and the aroma coming from your kitchen is an added bonus while it's baking. Your bread machine makes it easy to give your friends, family and guests the gift of homemade bread and all of its benefits. We have hand selected 20 of the Best of the Best delicious homemade specialty bread recipes from the Chefs Secret Vault.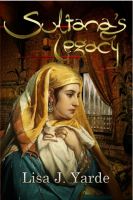 $3.99 No coupon needed
In thirteenth-century Moorish Spain, the Sultanate of Granada faces a bleak future, as a tyrant seizes control. Fatima, the daughter of a Sultan, and her devoted husband Faraj have enjoyed years of peace and prosperity. Now, a power-hungry madman claims the throne. He murders almost everyone Fatima holds dear. Fatima must preserve the legacy of her forefathers at all costs.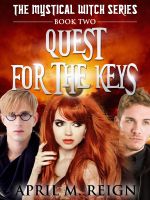 April M. Reign
Paranormal Romance
$2.99 No coupon needed
Dhellia is a funny, fresh and sassy, fast-paced series about a young woman whose birthright is the underworld—she's mad as Hell about it, and is determined to use her powers to beat her father at his own game!
Happy Reading!
Follow Her Ladyship's Quest
by email
or with
RSS
and come back for the next Smashwords Deals feature.
Authors: Send me your coupon codes with the form at the bottom of the Smashwords Deals page.