Smashwords Deals for the week of December 25th
This is a weekly feature at Her Ladyship's Quest. Follow by email or with RSS and come back for the next Smashwords Deals feature.
I've been a little off schedule because of the holidays but I'm back with a Smashwords coupon to feature this week plus some bargain picks.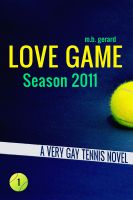 -->
Love Game - Season 2011
M.B. Gerard
Lesbian, LGBT, romance
$2.99 FREE with coupon code RM75V
12/20/2013 - 12/31/2013
Get it at Smashwords
"Dive into the buzzing world of tennis where every girl is gay. Ok, almost every girl.
Love Game - Season 2011 is the first part of the Love Game series."
"There are reviews at the Amazon page of LG 2011. Please check them out if you're unsure.
Thank you for considering my book and Merry Christmas! M.B."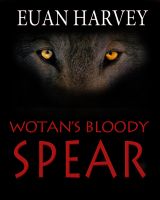 Stefan von Stawy—Werewolf and Knight of the Bloody Spear—is sent to Constantinople of the eve of the Turkish Sultan's victory, on a mission to recover a dangerous relic. There, he uncovers the clue that starts him on the trail of a monstrous conspiracy.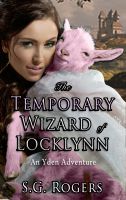 After Ilene completes her wizarding apprenticeship, she begins to look for a job. As one of the first female wizards, however, she underestimates the challenge. The pretty town of Locklynn needs help, so Ilene agrees to a temporary position. Can she prove herself before Locklynn's wizard returns, or will Locklynn's handsome wizard ultimately prove her undoing?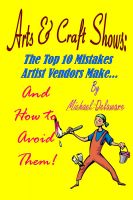 Arts & Crafts Shows: The Top 10 Mistakes Artist Vendors Make... And How to Avoid Them
Michael Delaware
Nonfiction - Business Advice
$2.99 no coupon needed
Get it at Smashwords
If you're an Arts and Crafts Show Vendor who wants to know the secrets of overcoming the major mistakes vendors make, how to avoid them, and successfully earn a living with Arts & Crafts shows, then this book will help you. It gives advice on how to be successful starting with your first show, and it can even help season art show vendors to refine their approach in order to achieve success.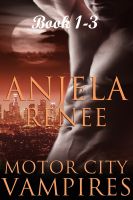 Motor City Vampires - Bundle Books 1 - 3
Anjela Renee
Erotic Paranormal
$3.99 no coupon needed
Get it at Smashwords
Abby meets Javon a Vampire near a bar in Detroit when she smacks right into him. There is an immediate attraction. Abby is cautious but is immediately intrigued by him.
Javon has never been drawn to anyone like he is toward Abby. He knows she is meant for him. Can he convince her they are meant to be together as eternal mates.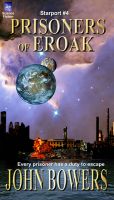 The war on Agricor is over and lost and thousands of captive Askeloni have been transported to prisons on cold, gloomy Eroak. Carlene Vargas is also a captive, enslaved to Sho'ho as a concubine.
With the traitor, Marco, now president of Askelon, the outlook for everyone is dim.
But there is hope and plans to free them.
Naturally, something is bound to go wrong.
Happy Reading!
Follow Her Ladyship's Quest
by email
or with
RSS
and come back for the next Smashwords Deals feature.
Authors: Send me your coupon codes with the form at the bottom of the Smashwords Deals page.