Smashwords Deals for the week of December 11th
This is a weekly feature at Her Ladyship's Quest. Follow by email or with RSS and come back for the next Smashwords Deals feature.
Today's coupon special makes this poetry collection free through December 25th.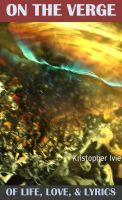 On the Verge of Life, Love, and Lyrics
Kristopher Ivie
Poetry
$2.99
Free
100% off with coupon BK44J
12/10/13-12/25/13
Get it at Smashwords
A collection of some truly Awphul poetry about life and love brought to you by the Awphul poet Kristopher Ivie. 30 poems in total with notes from the author about what inspired them.
I selected this title because it's set in Goma, in the Congo. This distressing war torn realm has great potential for a novel.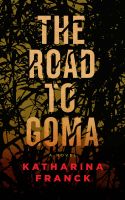 Katharina Franck
Thriller
Only $2.99 no coupon needed
A phone call from Goma changes Josephine Carters life forever: her sister has vanished. Determined to find her, Josephine follows her trail into the war-torn Congo jungle and must venture deep into a darkness and discover if she has the strength to survive what she finds there.
I came across this hard sci fi title today on Twitter. It's got great reviews.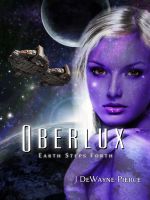 J. DeWayne Pierce
Hard Science Fiction
Only $2.99 no coupon needed
Can anyone say no to a young lady asking for help? Especially a young lady as beautiful, intelligent and engaging as Suszaja. Neither could the crew of the Oberlux, but do they understand the consequences of their decision?
Here's a free ebook for paranormal fans.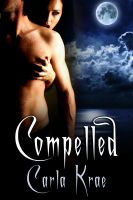 Compelled
Carla Krae
Historical Fantasy
Free
no coupon needed
Get it at Smashwords
Short story. A secluded monastery should be the safest place for a blind man, and it is, until a vampire and her gang come calling. After meeting the femme fatale, Adamo receives the gift of sight, but it comes with a terrible curse, one that might have damned his soul. The Adam Chronicles - Part of The Sanctuary War series. Free e-book.
For $0.99 this happiness guide might be helpful on those long dreary winter nights.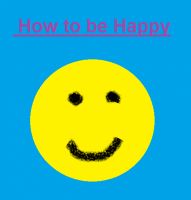 Holly Smith
Self Improvement
Only $0.99 no coupon needed
This is a short eBook depicting 12 natural ways to be happy. Happiness is a mindset, and has to be learned. This book will analyze some amazing, free ways to get out and start enjoying your life!
If you don't want to be happy, try being afraid.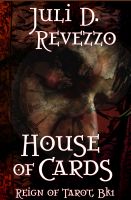 House of Cardes: Reign of Tarot Book 1
Juli D. Revezzo
Horror Occult
Only
$0.99
no coupon needed
Get it at Smashwords
Can you gamble with Fate? A young nobleman escapes the Reign of Terror in 18th century France to find himself dragged into an even worse fate–a hellish underworld wherein he faces a demon tribunal for crimes he never committed. Can he answer thwart his fate, one worse than the guillotine?
Happy Reading!
Follow Her Ladyship's Quest
by email
or with
RSS
and come back for the next Smashwords Deals feature.
Authors: Send me your coupon codes with the form at the bottom of the Smashwords Deals page.