Smashwords Deals for the week of December 4th



This is a weekly feature at Her Ladyship's Quest. Follow by email or with RSS and come back for the next Smashwords Deals feature.
This week's free ebook with a coupon is Kingdom of the Sun by Ariffa Bevin.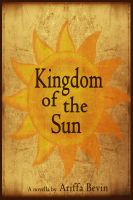 Kingdom of the Sun
Ariffa Bevin
Fiction
$2.99
Free
100% off with coupon code QW97R
12/1/13-12/7/13
Get it at Smashwords
Truth. Hope. Honor. Happiness...In the modern-day Kingdom of Sooryan the meaning of these four words fade as light leaves the sky during sunset...But as reassuring and as promising that the sun will rise again each day, Helena will fight for something that most want, but are not brave enough to make: Change.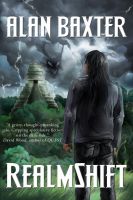 RealmShift
Alan Baxter
Fantasy
$3.99
No coupon needed
Get it at Smashwords
A race against time and the Devil. Samuel Harrigan is a murderer. He used ancient blood magic to escape a deal with the Devil. Now Lucifer wants Samuel's soul and refuses to wait a second longer for it. Isiah has a job to do. He needs Samuel to complete his destiny, so he has to protect Sam and keep the Devil at bay. Not for Samuel's sake, but for all of humanity.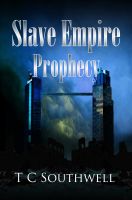 Slave Empire - Prophecy
TC Southwell
Space Opera
Free
- No coupon needed
Get it at Smashwords
Alien hunters invade a dying Earth in search of a saviour, and an ancient prophecy predicts a golden child who will save a galactic empire. A mysterious black ship is Rayne's guide and a masked outlaw known as the Shrike her guardian. Others want to slay her and prevent the prophecy from coming true. In the midst of two great empires' strife, the Shrike holds the power to save or destroy her.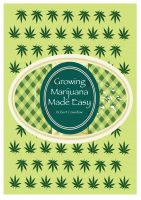 Growing Marajuana Made Easy
Robert Crawshaw
Gardening
$1.50
No coupon needed
Get it at Smashwords
A comprehensive guide to growing your own Marijuana. If you ever wanted to grow your own crop and needed to know more about the plants, equipment, lighting, temperature, feeding and harvesting, then this is the book you'll need. Inside there are tips on how to maximise your crop and clone plants so your harvests remain constant, a great book that will help you get the best out of your hobby.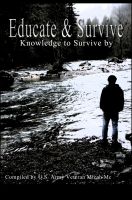 Educate & Survive Knowledge to Survive By
Micah McGuire
Survival Reference
$2.99
No coupon needed
Get it at Smashwords
With the problems facing people today there are too many possibilities that you may need to know how to survive without the benefit of the technology commonly in use. In this guide we detail the most common elements of survival that will make you prepared for anything short of the zombie apocalypse, from what to put in your bug-out bag to building a windmill for charging batteries.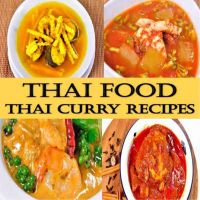 Thai Food: Thai Curry Recipes
Surawut Pimthong
Thai Cooking
$0.99 No coupon needed
Get it at Smashwords
Thai food: thai curry recipes cookbook.
In this Thai food: thai curry menus is collection techniques in thai cooking, thai cookbook, thai food and thai recipes for you in thai curry recipes. How to cook very easy, You can do it by yourself at home. Let's do it.
Some thai food: curry menus include:
*Hot Yellow Fish Curry (Gang-Lheung)
*Massaman Chicken Curry
*Roasted Chicken Curry with Cha-Plu Leaves ('Gang Kua Gai Bai Cha Plu')
*Pumpkin Curry with Green Pepper
*Green Curry with Chicken
And many more!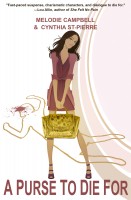 A Purse to Die For
Melodie Campbell
Mystery - Women Sleuths
$0.99 No coupon needed
Get it at Smashwords
When fashionista and television celeb Gina Monroe goes home to attend the funeral of her late grandmother, the last thing she expects to encounter is murder. And the reading of the will is anything but fashionable as unanswered questions arise. Who is the dead woman in the woods behind the family house? And why is she dressed in Milano designer clothes?
Happy Reading!
Follow Her Ladyship's Quest
by email
or with
RSS
and come back for the next Smashwords Deals feature.
Authors: Send me your coupon codes with the form at the bottom of the Smashwords Deals page.