I'm back with some new Smashwords bargain ebook picks this week.
Smashwords Deals for the week of February 12th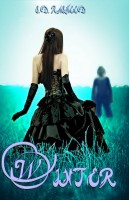 Winter: Eternal Solstice (Part 1)
Sakinah Rasheed
Young Adult Fantasy
FREE
- no coupon needed
Get it at Smashwords
Set in England during the early 19th century, the story of Winter is told from the perspectives of several characters, including the antagonist.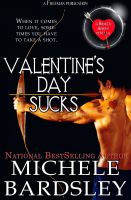 Valentine's Day Sucks
Michele Bardsley
Paranormal Romance Short Story
$1.99
- no coupon needed
Get it at Smashwords
When a mischievous pixie grants a love wish to a reluctant human, it's gonna take more than Cupid and his arrows to fix to a broken heart.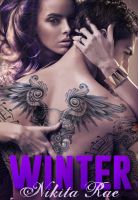 Nikita Rae
Contemporary Romance
$2.99 - no coupon needed
Luke Reid has a lot going for him: sex appeal, badass tattoos and insane musical talent. A NYPD cop by day, singer in rock band D.M.F by night, from the outside Luke seems like he's got it made. But falling hard for a girl whose father was accused of deeply sinister acts—a man whom Luke shares a devastating history with, himself—only serves to complicated things.
Happy Reading!
Please subscribe to Her Ladyship's Quest so you can come back and browse new Smashwords Deals as they are added
Authors: Send me your coupon codes with the form at the bottom of the Smashwords Deals page.