Smashwords Deals for the Week of February 26th
Smashwords provides ebooks in multiple formats to an international audience.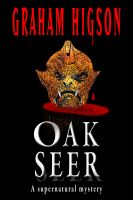 Oak Seer (A supernatural mystery)
Graham Higson
Occult Horror
$2.99
$1.49
50% off with coupon code
BQ63Y
expires 3/9/14
Get it at Smashwords
Womaniser Jack Briscoe is stricken with visions from the past. He can no longer work, nor can he perform. An ancient Pagan artefact lusts for women's blood, and in a desperate bid to save them he sets off to the remote Scottish Highlands where the past, and a ruthless enemy, await him.
Ultimate St.Patrick's Day cocktail's 2014
S.R. King
Cookbook Beverages
Only
$2.99
no coupon needed
Get it at Smashwords
Stunning Irish Cocktail's tweaked for St.Patrick's Day with a 'dash of humor.If your simply having friend's over,going to a bar or restaurant or joining in in the festivities this book is for you.Complete in true Irish humour have your friend's rolling in laughter as they enjoy one of the very finest Irish cocktail's including The Nutty Irishman,Pot of Gold,hilarious content and good time's.
I'm showing off some of my titles at Smashwords. I have many of them.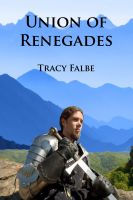 Union of Renegades: The Rys Chronicles Book I
Tracy Falbe
Epic Fantasy
FREE!
no coupon needed
Get it at Smashwords
The epic begins as Dreibrand Veta and the conquering Horde of the Atrophane Empire reach a mythic Wilderness that beckons with a magical call to glory. But Onja, Queen of the rys, a race far more powerful than the greatest human state, guards this land. She has the power to imprison souls and her genocidal rage is legendary. Everything is at risk for her desperate enemies, the union of renegades.
Werelord Thal: A Renaissance Werewolf Tale
Tracy Falbe
Historical Fantasy
$2.99
$3.99
Save 25% with coupon code ZS29K
expires 3/31/14
Get it at Smashwords
Thal is wanted for Devil worship and shape shifting but still boldly walks the streets of 16th century Prague. Jesuits hunt him. Mercenaries fear him. Musicians sing his praise, and women are captivated by his alpha swagger.
Years ago I worked in casinos in Las Vegas as a craps dealer. This is my how to play craps guide based on my thousands of hours of live game experience.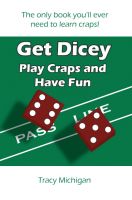 Get Dicey: Play Craps and Have Fun
Tracy Michigan
Casino Games
$4.49
$5.99
Save 25% with coupon code VK52F
expires 3/31/14
Get it at Smashwords
Ever been in a casino and wished you knew how to play craps? Read Get Dicey and you'll learn which bets to play, how to play them, and most importantly which bets to avoid. Written by a Las Vegas craps dealer, here's your inside scoop on how to play the most exciting game in the casino.
Happy Reading!
Please subscribe to Her Ladyship's Quest so you can come back and browse new Smashwords Deals as they are added
Authors: Send me your coupon codes with the form at the bottom of the Smashwords Deals page.