Author A.R.M. informed of a price drop on this erotica ebook at Smashwords.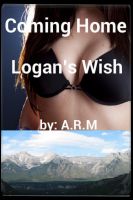 Coming Home Logan's Wish
A.R.M.
Erotica
$4.99
Currently
$2.99
no coupon needed until March 31st.
Get it at Smashwords
Logan returns home to find a lady has entered Dillon's life, question is will she be accepting of him and their need to share.