Smashwords Deals for the Week of March 5th
Smashwords provides ebooks in multiple formats to an international audience.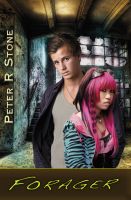 Peter R. Stone
Science Fiction
$2.99 $1.49 Get 50% off with coupon code PX86K
Expires 3/12
"Eighteen-year-old Ethan Jones lives in Newhome, a town built upon the decaying ruins of post-apocalyptic Melbourne, ruins haunted by the ferocious Skel.

After he rescues a Japanese teenage girl from the Skel, she goes to great lengths to ingratiate herself into his life. But is it in gratitude for saving her life or is she seeking something more?"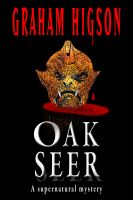 Oak Seer (A supernatural mystery)
Graham Higson
Occult Horror
$2.99
$1.49
50% off with coupon code
BQ63Y
expires 3/9/14
Get it at Smashwords
Womaniser Jack Briscoe is stricken with visions from the past. He can no longer work, nor can he perform. An ancient Pagan artefact lusts for women's blood, and in a desperate bid to save them he sets off to the remote Scottish Highlands where the past, and a ruthless enemy, await him.
Happy Reading!
Please subscribe to Her Ladyship's Quest so you can come back and browse new Smashwords Deals as they are added.
Authors: Send me your coupon codes with the form at the bottom of the Smashwords Deals page.