The first week of March is here and that means it's Read An Ebook Week at Smashwords. This is a worldwide promotion in which Smashwords authors get to offer discounts and free ebooks to attract people to digital reading...or reward our fans so they can load up on our great books.
For the sale event this year I have placed the majority of my titles at 50%. All three of my series starters are free by the way all the time, so it's easy to sample my fantasy fiction. Be sure to read one of the freebies this week. If you like it, you'll still be able to get the next book at 50% off.
Here are details about my ebooks. Use coupon code RAE50 when you checkout to get to take 50% off list prices. This code is also on the page for each of the books. Look for it on the right hand side.
Werelord Thal: A Renaissance Werewolf Tale
Book 1. Price: Free! Words: 164,490. Language: English. Published: November 13, 2013.
Thal embodies the ancient magic of the pagan past. He challenges a world conquered by a spiritual system that denies the flesh and forgets the Earth. Although wanted for Devil worship and shape shifting, he still boldly walks the streets of 16th century Prague. Jesuits hunt him. Mercenaries fear him. Musicians sing his praise, and women are captivated by his alpha swagger.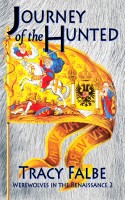 Journey of the Hunted
The folklore beliefs of the 16th century Renaissance come wildly to life in the werewolf hero Thal. Created by the infamous sorcerer Sarputeen, Thal now battles the dark servants of Tekax, wizard to the Turks and nemesis of Sarputeen. While escaping the Holy Roman Empire, Thal discovers more about his werewolf powers as he struggles to reach a refuge shrouded in mystery.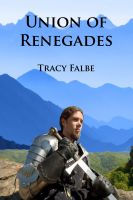 Union of Renegades: The Rys Chronicles Book I
The epic begins as Dreibrand Veta and the conquering Horde of the Atrophane Empire reach a mythic Wilderness that beckons with a magical call to glory. But Onja, Queen of the rys, a race far more powerful than the greatest human state, guards this land. She has the power to imprison souls and her genocidal rage is legendary. Everything is at risk for her desperate enemies, the union of renegades.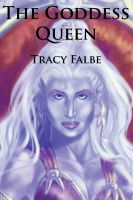 The Goddess Queen: The Rys Chronicles Book II
The Kezanada agents of Queen Onja stalk Shan with enchanted weapons. Dreibrand Veta's growing list of victories has increased his influence, but the rebellion proceeds slowly for Miranda whose children remain captive in Jingten. Shan's armies will soon confront Onja, but she will tenaciously defend her throne, and Shan will discover that he does not know the powerful secrets of the Goddess Queen.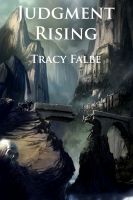 Judgment Rising: The Rys Chronicles Book III
The heroes of The Rys Chronicles epic fantasy series face new challenges when an ancient foe rises from the dust of a lost civilization and joins forces with the flourishing Atrophane Empire that desires control of the whole of Ektren.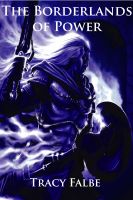 The Borderlands of Power: The Rys Chronicles Book IV
Nufal is invaded and human warriors fight alongside their rys and tabre champions in a grueling clash of muscle and magic. Grim struggles smash strategy into chaos, and loyalties degenerate into desperate choices for survival. Tempet and Alloi, driven by their desire for revenge upon the rys, push King Shan deep into the violent reservoir of his power.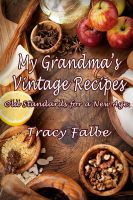 My Grandma's Vintage Recipes: Old Standards for a New Age
By
Tracy Falbe
Price:
$2.99 USD.
Words: 12,370. Language: English. Published: June 10, 2013.
Regain the wisdom and creativity of our ancestors and learn to whip up something special with tight budgets and limited supplies. You may not be able to find the "10-cent bag of marshmallows" anymore, but modern cooks can still benefit from this collection of 1920s vintage recipes originally written by my late Grandmother.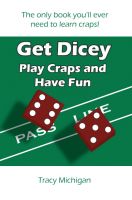 Get Dicey: Play Craps and Have Fun
By
Tracy Falbe
Price:
$5.99 USD.
Words: 27,460. Language: English. Published: February 17, 2011.
Ever been in a casino and wished you knew how to play craps? Read Get Dicey and you'll learn which bets to play, how to play them, and most importantly which bets to avoid. Written by a Las Vegas craps dealer, here's your inside scoop on how to play the most exciting game in the casino.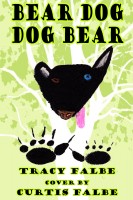 Bear Dog Dog Bear
By
Tracy Falbe
Price:
$2.99 USD.
Words: 12,670. Language: English. Published: May 8, 2014.
Daniel Wood and his family are getting a puppy. A black German Shepherd puppy to be precise. His dad already picked her out on the internet, and they are on the road to the breeder's house at the end of a long creepy country road into the woods. It looks like a woods where bears might live, but no one is thinking about that when disaster strikes the puppy barn.
Thousands of ebooks are free or discounted at Smashwords from March 1st to March 7th.
A note from Tracy Falbe:
Be the first to know about my new releases and special sales at Brave Luck Books.
Join the Readers' List
. Ebooks and audiobooks available worldwide. Print in select countries.